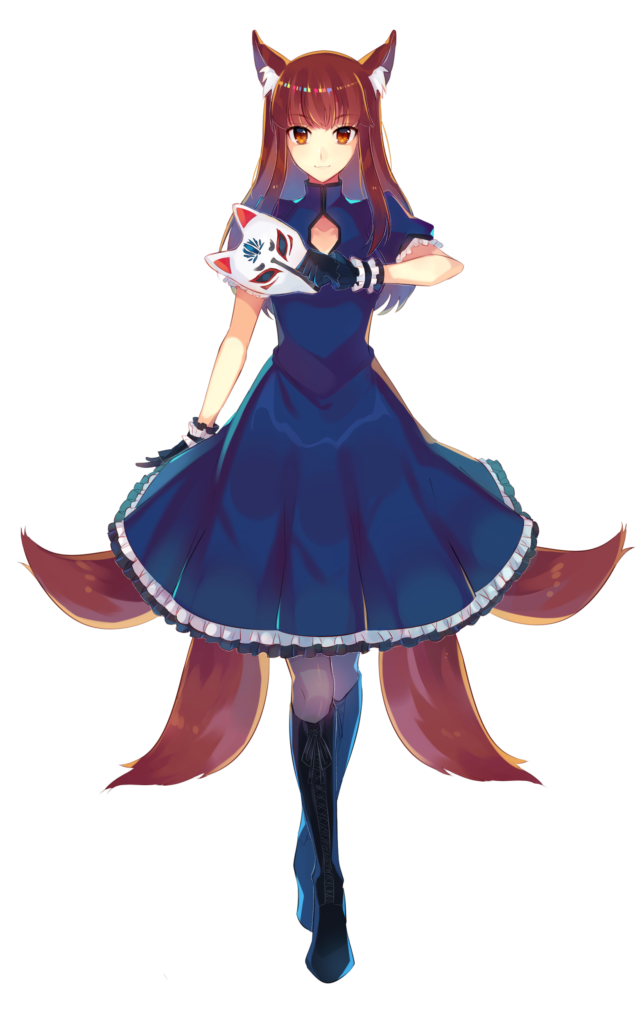 Genre : F
Gender : F
Taille : 170cm
Height : 170cm
Couleurs des yeux :  Hazel (exemple)
Eyes colors : Hazel (example)
Cheveux : Longs et raides, bruns foncés.
Hair : Long straight, dark brown.
Vêtements : Robe bleue avec un open chest, bracelets tissus, collants transparents noirs, bottes lacées noires.
Clothes : Blue dress with chest window, wristband, black transparent stockings and black laced boots.
Autres (facultatif) : Longues oreilles de renard, 4 queues de la même couleur que le cheveux. Masque de kitsune (référence ci-dessous).
Others (facultative) : Long fox ears and 4 tails with the same color as hair. Kitsune mask (reference below).
Plus d'artworks dans la galerie.
More artworks in the gallery.